Around the world, every country has celebrities, famous people that are known in the same country or in other ones, they get famous in lots of areas, like acting, singing, writing, creating music, art pieces, or even in other ambits like the politics, inventions or activism.
Canada and Germany have a lot of these people.
In the side of Germany, we can count singers and bands like Alphaville, Nena, Scorpions and Rammstein, actors like Michael Fassbender and Diane Kruger, writers like Hermann Hesse, Wilhelm Grimm, Arthur Schopenhauer, also Germany has scientists like Werner von Braun, Albert Einstein, Max Plank, and Werner Heisenberg.
Canada is known by the music and actors that were born in the maple leaf country, some Canadian bands and singers are Rush, Paul Anka, Celine Dion, Bryan Adams, Neil Young, Leonard Cohen, Steppenwolf and The Guess Who, the Canadian actors are famous and recognized around the world like Katheryn Winnik, Ellen Page, Ryan Gosling, Ryan Reynolds and one of the most beloved men in the world Keanu Reeves.
But a lot of Canadian people who write their names in the books of history has German immigrants' parents.
Musicians
Lorelei Bachmann:
Born in May 20, 1973 in Surrey, Lorelei is known by their musical compositions for a lot of movies and tv series like Follow your Berry own Beat and Edgemont.
She also writes books for children like Margo Madagascar and Quiet like me.
Randy Bachmann:
Born in September 27, 1943, in Winnipeg, Richard is known as the lead guitarist, songwriter and found member of rock bands in 1960's -1970's like The Guess Who and Bachmann-Turned Overdrive.
During the separation of The Guess Who, he became a radio personality.
He is the father of Lorelei Bachman.
Dedmau5
Joel Thomas Zimmerman born in January 5, 1981, in Niagara Falls, Joel (better known as Dedmau5) is known by his composition and contributions for the electronic music, he is the creator of the sub gender Progressive House.
He won four Best DJ's Award out from eight dominations.
He also won five Beatport Music Awards out from six nominations.
James Ehnes
Born in January 27, 1943, in Manitoba, James is known as a violinist compositor, the youngest member of the Canadian Loyal Society.
Filmmakers
Frederick Back.
Born in April 8, 1924 in Saarbrucken, Germany (he was naturalized as Canadian) and Died in December 24, 2013 in Montreal.
Frederick was an animator, director and screenwriter, the most famous films that he directed and written were All Nothing, Crac! And the Man Who Planted Trees.
Elise Bauman.
Born in October 23, 1990, in Kitchener.
Elise is a director, she showran movies like Papercrane, Carmilla Movie, The Striker and Everything´s Gonna Pink.
Elise is also an actress, she appears in movies like Carmilla Movie, FOMO, and Blow their Mouth, and in series like The Handmaid's Tale, Frankie Drake Mysteries and the Carmilla webserie.
Uwe Boll
A nationalized Canadian born in June 22, 1965, in Westphalia, West Germany.
Uwe is a former filmmaker, known for creating one of the worst movies in history, Alone in the Dark, after that movie he became a director of small budget and independent film creator, with films like Tunnel Rats, Heart of America, Assault of Wall Street and Darfur, these movies was well received by the critics and public.
Now he runs a restaurant in Vancouver.
Actors
Brendan Fraser
Brendan is a special case, his parents are a german-canadian marriage, he was born in December 3, 1968, in Indianapolis.
Brendan is known by appearing in late 1990s and early 2000s films, the most loved and remembered are Looney Tunes: Back in Action, Journey to the Center of Earth, George of the Jungle and The Mummy Trilogy.
He quit acting in movies, and became a TV actor in the middle 2010s, he appeared in series like Texas Rising and Doom Patrol.
Tricia Helfer
Born in April 11, 1974, in Donalda.
Tricia is known by her modeling career in the period of 1992-2002.
In 2000 she started her actress career, and in 2003 she debuts in Battlestar Galactica, she is better known by her performances in TV series like Two and a Half Men, CSI, Criminal Minds, Community, Key and Peele, Creepshow and Lucifer.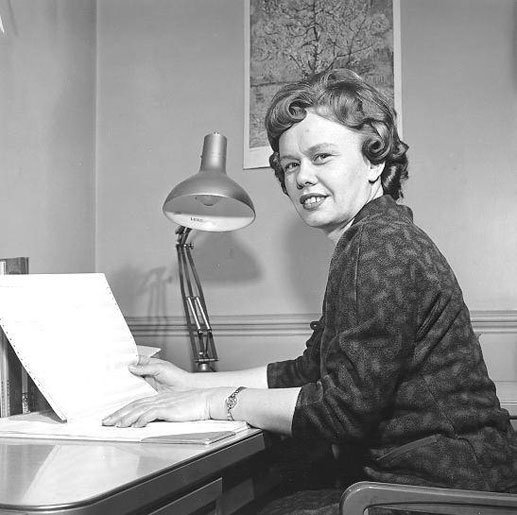 Intellectuals
Gary Deniss
Born in May 31, 1944, in Bracebridge.
He was a schoolteacher, and now he is one of the most important historians in Canada, he wrote and published 43 works related with the local history of the Canadian Shield.
Since 1991 he is dedicated to the leadership of the maintenance of veterans.
Charlotte Froese Fischer.
She was a Canadian naturalized, born from a german-ukranian marriage in September 21, 1929, in Pravdivka, Ukraine.
The Froese family moves to Germany in 1929, and they flee to Canada in the middle 1950s, so she starts her studies in Math at the University of Columbia in 1953, in 1956 she gets her degree in Mathematics and Computing of the Cambridge University.
She is the author of 300 research of computational atomic theory, these researches impact in the area of atomic-structure calculations, the early version of MCHF program.